Usage of
Competitive mobile x-ray unit
PLX101
High Frequency medical X-ray Equipment is a combined with high frequency X-ray video camera that can be conveniently moved to wards, ICU, operating rooms and ect for taking radiology photography.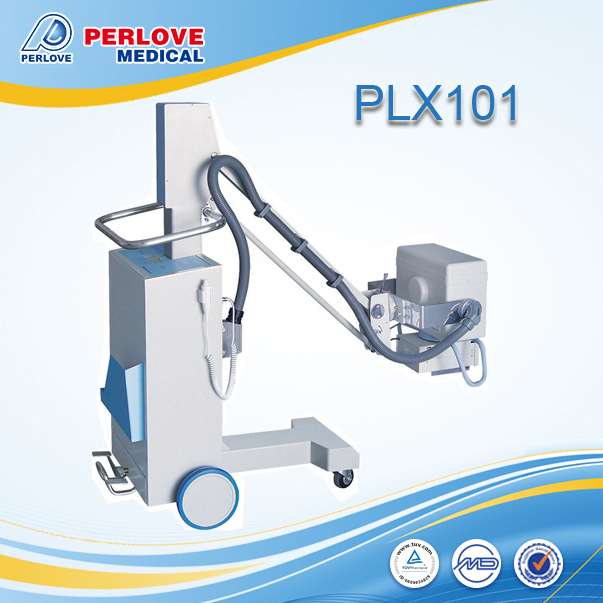 Features of
Mobile X-ray machine high quality
PLX101
1. Structure designed based on anthropotomy, with beautiful appearance, and easy to operate and to move.
2. Two-button adjustment by kV and mAs, display by LCD and memory by parameters after power failure.
3. With a high-quality knockdown X-ray generator to reduce irradiation, which is much safer to environment and operator.
4. With 50 preset exposure programs, and can be modified and stored by the user for convenient operation.
5. The mobile x ray machine is featured with protection for shortage of high voltage, over-flowing of tube current and output over-loading as well as indication for failure.
6. With a symmetrical beam applicator to adjust the X-ray field and a collimator lamp to locate the filed to ensure accurate radiography.