Features of 50kw
U-Arm Digital Radiography X Ray Machine
PLX8500C/D
1 Integrated flat-panel detector with optimum coverage.
2 Optimized design and unique operation,make you work flow even more efficient.
3 Advanced digital image processing technology to ensure a HD quality image .
4 Equipped with the network sharing and integration function,easy to connect to the hospital management system.
5 Easy to install and maintain with a modular design.
PLX8500C/D is used for the digital photography of patient's chest,abdomen,bone and soft tissue.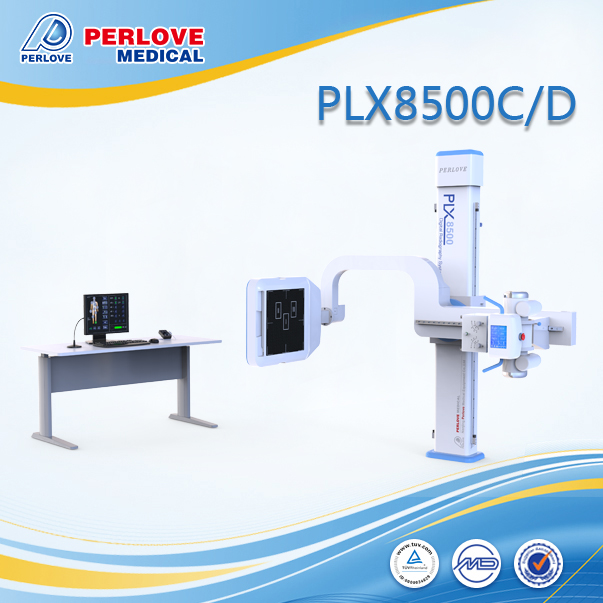 Item Contents of
Cheapest DR 50KW
PLX8500C/D
Power Output 55KW/65KW
Dual-focus 0.6/1.2
Inverter Frequency 60KHZ
Tube Voltage 40~150KV
Power Supply 380V,50/60HZ
Digital Detector Flat panel/CCD