Application of
X-Ray Machine System(DR) with CE
PLD3600:
This machine is applied to take digital radiography on every part of human body, such as head, limbs, chest, limbus and abdomen and etc.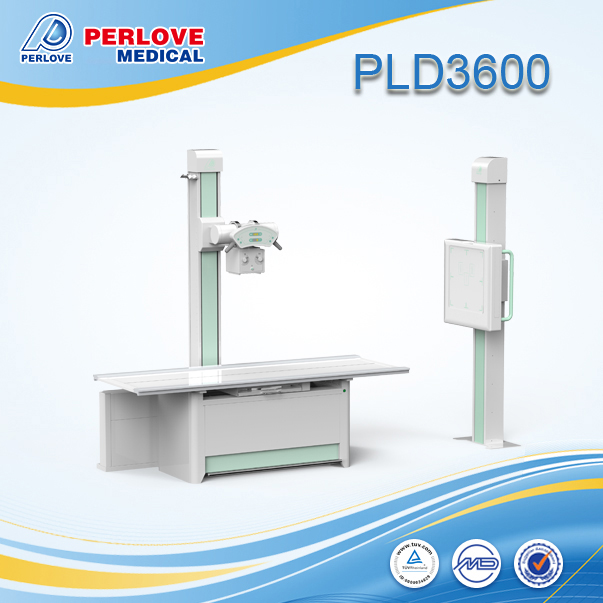 Feature of
Medical DR X Ray Machine
PLD3600:
1. 220V low power supply, convenient installment
2. High cost-effective FPD DR, suitable for primary hospital to realize digitalization.
3. The floating table with bucky stand can meet the photographic requirements of different standing and lying positions. The bed floating and electromagnetic lock design makes it convenient for the accurate position of the lying patient, operation is much more convenient and flexible.
4. Potable flat panel detector can take radiography for patient on wheel chair or stretcher.
5. The world leading Toshiba 14" *17" OEM digital flat Panel detector can help you get the high-definition images.
6. The leading domestic high power compact high frequency X-ray generator and high frequency power inverter makes the machine much more compact and more convenient without the extra high-voltage generator and cable.